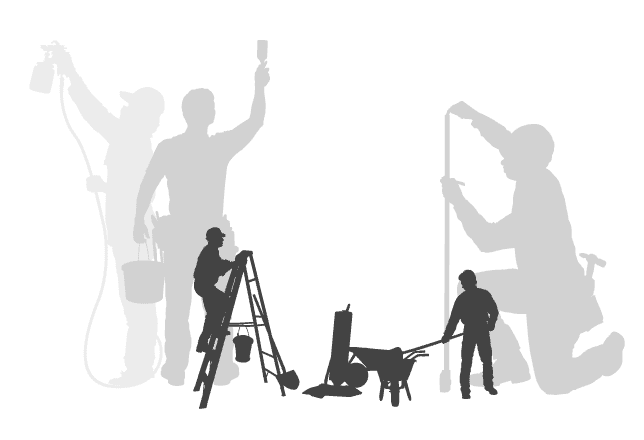 13 Jul

Chimney Cleaning in Kerry
Get The Job Done Right First Time, Everytime.
Chimney Cleaning we offer a full chimney sweeping service, we use the tried and tested traditional Brush and the modern Power Sweeping Systems for Open Fires, Ranges, Stoves & Boilers & Power Washing Service in Kerry
With Our Chimney Sweeping Services, we clean all types of fires, ranges, stoves and boilers with cowls installed or repaired. Sweeping for cleaning chimneys. Cowls and chimney bird guards both supplied and fitted in Co. Kerry.
We offer a professional and efficient chimney cleaning service covering all area's of Kerry.
The purpose of sweeping chimneys is to ensure that they are clear of obstruction and to clear sooty deposits, reducing the risk of a chimney fire.
Remember a "Clean Chimneys are Safer Chimneys".
Chimney termination fitted is correct for the appliance and fuel type in use and that ventilation requirements.We offer a professional and efficient chimney cleaning service in Kerry.
In addition to Chimney Cleaning service we also provide the following services, Chimney Relining, Reaming & Removal of Tar, Stove Fitting, Septic Tank Cleaning, Drain Cleaning, General handyman services, Power washing, Vehicle Cleaning, Window Washing.
Contact Us for more details on our services.

Any Chimney
We clean any Chimney. We provide Chimney cleaning by brush and rods.
Any Place
Chimney Sweep in Tralee, Killarney, Killorglin, Listowel And Caherciveen.
Make a early booking and we usually will be out that day to sweep your chimney.
Chimney Clean in all area's of Kerry
Beaufort Chimney Cleaning Services, Castlemaine Chimney Cleaning Services, Cromane Chimney Cleaning Services, Farranfore Chimney Cleaning Services, Fossa Chimney Cleaning Services, Glenbeigh Chimney Cleaning Services, Glencar Chimney Cleaning Services, Keel Chimney Cleaning Services, Killarney Chimney Cleaning Services, Killorglin Chimney Cleaning Services, Milltown Chimney Cleaning Services, Tralee Chimney Cleaning Services
Chimney Sweeps Kerry A chimney sweep is a service that centers around cleaning and removing creosote accumulation, checking the fire worthiness of the flue or liner, and making sure there are no obstructions. Creosote is a flammable substance and accumulates in chimneys when fireplaces are being used. Prevent chimney fires from happening to your house […]
Cleaning Roofs Gutters in kerry, Limerick, Clare
Chimney Sweep Kerry Cleaner Chimneys for County Kerry
Call 087 458 5297 Munster Roof Washing, Gutters, Patio, Fascia & Soffit, Driveway, Wall Washing & Cleaning Services Soft Washing Contractors Soft Washing Experts and Soft Washing Contractor. The Risk Free Way to Wash Roofs, Wall, Paintwork, Tiles, Slates and Patio's, driveways all external surfaces.
Cleaner Chimneys in Kerry
Cleaner Chimneys in Kerry Call us now for more details 087 7547-098 Chimney Sweeping services include chimney cleaning, boiler maintenance and servicing in the wider kerry and Kerry area. We are a family business based in County Kerry. We are experienced, highly qualified and professional chimney services company located in Kerry and kerry. […]
We Clean all types of Chimney flues using traditional technology. Ensuring that your entire chimney is thoroughly cleanse and free from any restrictions or blockages.

No mess
Affordable Prices – all our services are offered at very competitive prices, contact us for a quote.

Get Free Designed and Ranked Business Websites in Ireland
Pinguis Website Design free Client Promotion SEO Services | Business Websites in Ireland